(...thanks for blessing us with the name, Butta!)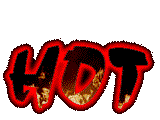 Get caught up on the WCBH Saga...

Part I: "This Is How It All Went Down..."at Supa's spot..

PartII: "Tell Him I Said 'Fuck You'".... at Tam's spot!

Part III:
"I Wasn't Born A Geisha..."at Glam's spot!
Part IV:
"I Wish I Could Start You"
....at Tia's spot!






Aren't you anxiously awaiting Part V?....


P.S. Hey Renee (& the rest of Tia's fam-bam): So good to meet & hang with you too!!